In the past, almost all the posts I posted on this website/blog were mainly quite formal articles related to research methods or health care technology. If I wanted to post an informal post related to the research experience, I would post it on the PhD Life blog, where I was a contributor. However, that blog has now moved on, and I no longer have a virtual space to narrate my research and PhD experience. Therefore, I have now decided to use this blog to share my PhD and research experience. I know this will be useful to me, but I also hope it will open up doors for discussion with the wider world.
I have been inspired to write and blog more since following #AcWriMo on twitter and reading blog posts by Pat Thompson and Debsnet. Their posts do not only excel in content, but I admire their simple writing style. In academia, for most part, we expect ourselves to write long and complex sentences, and therefore when we come to blog, we expect ourselves to do the same. However, I believe there is beauty in keeping it simple. Because a) it is much quicker to write in an informal style, and b) more importantly, it is much easier for your readers to follow.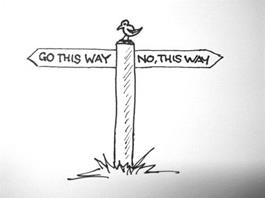 I am therefore hoping to blog once a week using simple language. I suspect it will probably end up being more like a 'reflective journal'. I did not think this type of writing would make it to my blog, but I think this is the change that I and this blog could do with now. I have also realised that I can now post directly to the blog from Microsoft Word, which is making the experience of writing much more enjoyable!
In other news, my post on The Research Paradigm has proved to be very popular (1,372 views so far!) and received a lot of praise from researchers, which I am very pleased about. My first journal paper has also been accepted for publication in the Journal of Medical Internet Research (more on that coming soon!). All in all, it has been a good start to the academic year!