Baby Skin Integrity Comparison Survey (BaSICS) study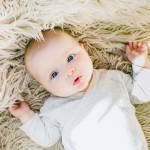 I worked as a post-doctoral research fellow at the University of Salford in 2017-18 on the Baby Skin Integrity Comparison Survey (BaSICS) study, which using a prospective randomised maternal observational design comprising of three cohorts collected data from approximately 700 new mothers on their baby's skin condition at one nappy change per day, until their baby is 8-9 weeks old. The participants (mothers) were recruited in late pregnancy from three NHS sites in Greater Manchester. My role in this project included (and was not limited to) designing parts of the study and appraising it all, creating the majority of the study materials and applying for NHS ethical approval, which was successfully received without any amendments required. I also worked with a developer to ensure the design of the digital data collection app and website meeted ours and the prospective users' needs and requirements, and I was responsible for the user testing phases too. I also supported the three data collectors on our research project on a day-to-day basis. This included training them on how to effectively collect data from participants, taking into consideration academic rigor, quality and ethical requirements. I also designed and ran training sessions for them on topics such as how to conduct qualitative interviews, cognitive interviews, effective recruitment, the role of ethics and researcher safety.
Whilst in this role, I was also a member of the Health Research Ethics panel at the University of Salford, and I reviewed approximately two applications per month. I was also an Expert Reviewer for National Institute for Health Research (NIHR); and on the Editorial Advisory Board for Cambridge Scholars (an academic publication house).