Online patient feedback (OPF): awareness, usage and attitudes among patients and general practitioners in England (PhD research)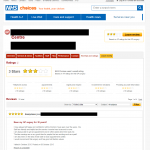 Very little is known about patients' and healthcare professionals' attitudes towards online patient feedback (OPF) websites. A multi-phase mixed method design was therefore used in this research to explore patients' and GPs' awareness, usage and attitudes about OPF websites as a mode to give feedback about GPs in England. The findings from this research produced evidence both for and against OPF websites, suggesting that GPs are highly concerned about the impact of these websites on them, on their professional practice, their reputation and their patients, and are not currently using OPF for improvement. Patient usage and future intention to use OPF websites was also found to be extremely low when compared to other methods of feedback, suggesting that unlike direct methods of feedback, OPF websites currently only appeal to a very small minority of patients. However, there was evidence to suggest that OPF websites fulfil a 'feedback gap' for patients, and unlike other feedback methods, span age, social and regional divides. (This is my PhD research project, and therefore all aspects of the project were conducted by me). 
The detailed abstract of this entire research project can be found here.
The findings from this research project have been published at the Journal of Medical Internet Research in the following papers:
General Practitioners' Concerns About Online Patient Feedback: Findings From a Descriptive Exploratory Qualitative Study in England
Exploring Patients' Views Toward Giving Web-Based Feedback and Ratings to General Practitioners in England: A Qualitative Descriptive Study