Public health projects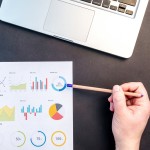 I worked in a voluntary capacity with the City & Hackney Public health team on multiple health projects. I assessed the health needs of men aged 20-40 by conducting a systematic literature review and analysing results of survey and GP-patient data. I also produced a report after conducting a literature review assessing childhood injuries in the Charedi Jewish community, which was presented to the City & Hackney CCG. I also attending high level meetings, such as the Hackney Obesity Strategic Partnership meeting.
I also worked with the Public health Immunisation Team at NHS England, where I conducted an evaluation of the London Shingles Awareness Week Action Plan, which was commended to be excellent and presented to the board. I also attended senior management meetings, and shadowed senior leaders.