To add UR stickers/posters to this list, please get in touch (comment below/Twitter/email).
My Sticker 🙂 – quite simply, user research when conducted properly results in evidence-based design, and that's the ultimate aim for all services. Thanks to Rahah for generously designing it for me! Please feel free to use/share the sticker (PDF copy is here).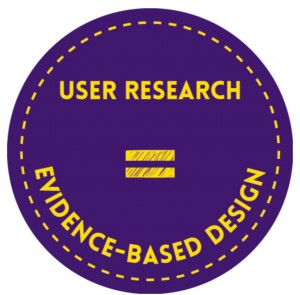 Gov Design Tumbler – this links to GovDesign GitHub which contains the following three user research stickers as well as plenty of fantastic design and research related posters. Many of the user research related posters could be adapted into stickers. For example, 'Civil servants are users too' is one of my favorites and hopefully I will get that designed and printed soon.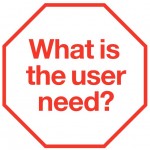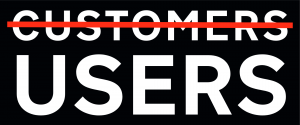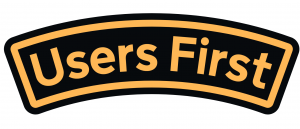 Eliot Hill's GitHub – Eliot has very kindly shared a beautifully designed user research sticker: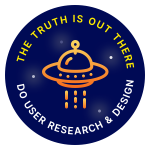 UK Home Office GitHub – There are some fantastic accessibility posters (in different languages!) on this GitHub, as well as general posters on design and access needs. Some of the posters again could be adapted into stickers. For example, this one: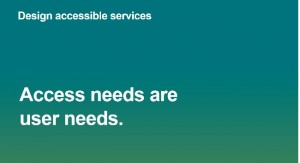 User Research is a team sport (from here) could work perfectly as a sticker too: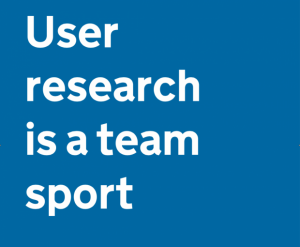 Where do I get the stickers printed? There are many sticker printing companies online. I used vistaprint as they had a special offer. A few Gov colleagues on #slack recommended Diginate.com, and it gives you more flexibility in size and finish, and appears to perhaps produce a better quality sticker if you spare funds to hand?
Other posters – New design principle posters published on the Design in Government blog.
Do you have or know of any user research stickers/posters not listed here? Please share them by commenting here/#slack/Twitter (@DrSalmaPatel) and I'll add them onto this list.
The images above are available under the Open Government Licence v3.0